OUR HISTORY
GreenItUp Lawncare was started almost 20 years ago in Marion, IN when I was a Golf Course Superintendent at the Marion Elks Club.  I was offered a position at Christiana Creek Country Club  Elkhart, IN in 2003 and  I brought my company GreenItUp Lawncare to the Michiana area. Since retiring from the golf course, I am focused on servicing the Michiana area full-time. 
OUR GOAL
Our goal at GreenItUp Lawncare has always been to provide the best products, service, and expertise possible to the properties we service.  All the products I use on lawns are often the same products I use on the golf course.  These products are backed up by university research and have proven in being the best on the market for a fair price.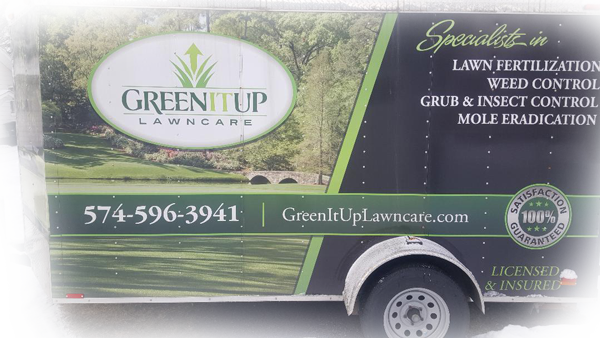 OUR COMMITMENT
As a member of the Golf Course Superintendent's Association of America, I am required to take Continuing Education Hours to maintain my Class "A" status.  Through this educational requirement, I'm always a few steps ahead of the competition in knowing the latest research on what products may or may not work.  This is where GreenItUp Lawncare has a decided advantage over the other guys.